Popular Twitter User Rosanwo (@rosanwo) yesterday narrated how he suffered domestic violence in the hands of his spouse and his in-laws.
See tweets below: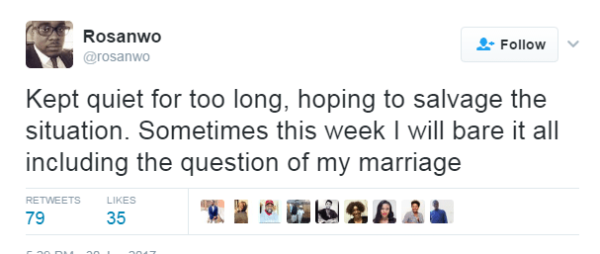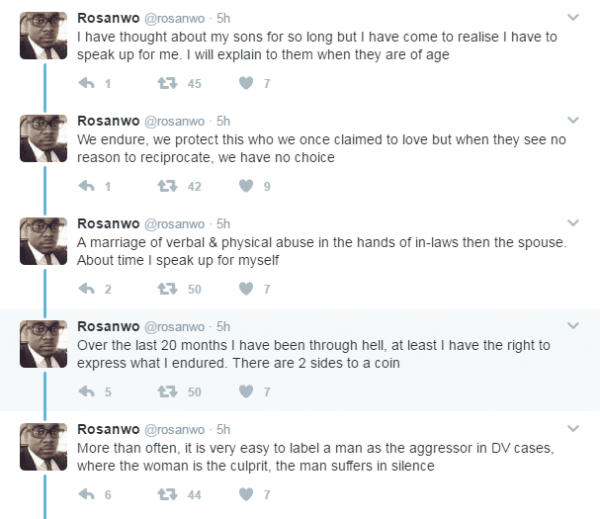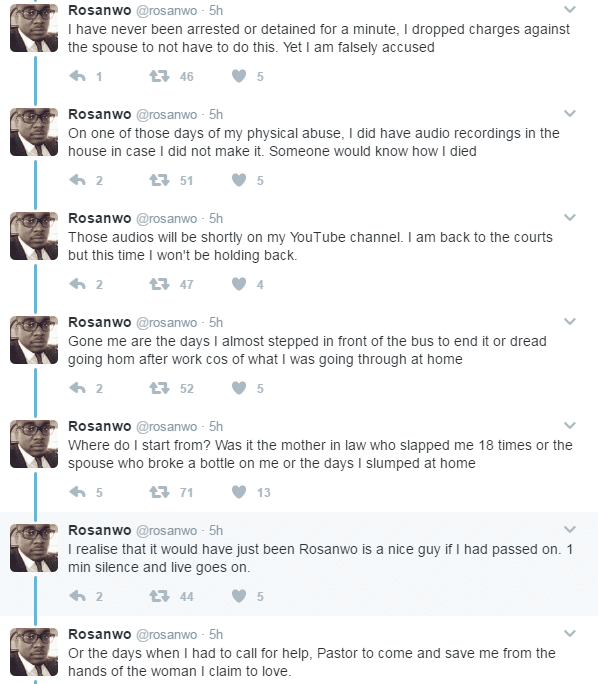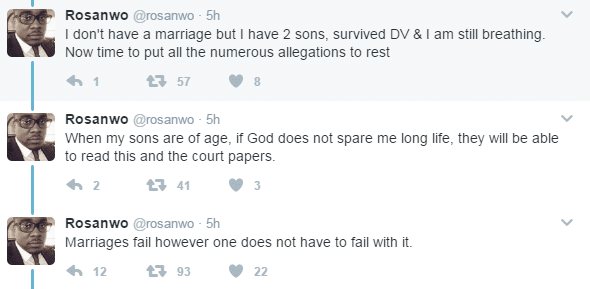 He also shared screenshots of a conversation between him and his wife.
He also shared more details: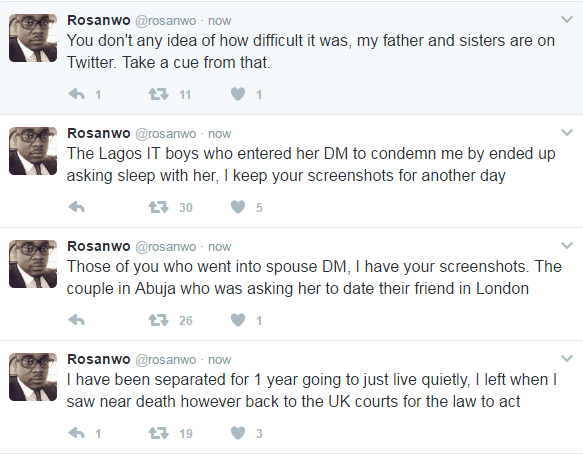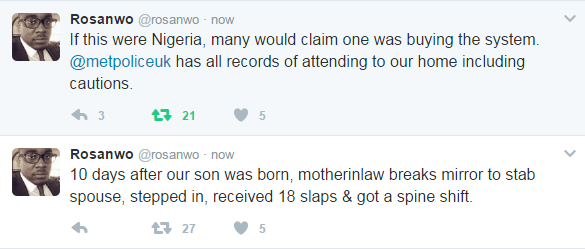 While some Twitter users have asked him to stop, saying Twitter is not the place to share stories like this, others disagreed, saying that he can find help and succour on Twitter.
The latter group also asserted that his move can also motivate other men who are facing similar situation cry out and not literally die in silence.
Domestic Violence, no matter the gender of the victim must be condemned, and we hope the case is solved and he gets the appropriate help he needs