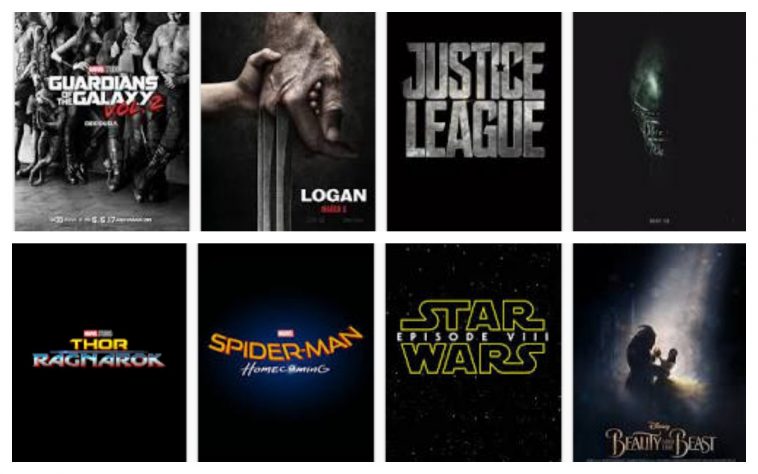 Hollywood is said to have had a great 2016 with films like, Captain America: Civil War, Batman Vs Superman, Magnificent 7, Deadpool, Me Before You, etc, making it big at the box office. Here we take a look at 10 movies you absolutely must watch in the year 2017.
XXX – Return of Xander Cage
Triple X is back. Triple X is back. Triple X is back. Had to say it thrice, because, well Triple X. Anyways, the xXx franchise which began with the 2002 film that had Vin Diesel playing the role of Xander Cage – a thrill seeking extreme sports enthusiast, stuntman and rebellious athlete-turned-reluctant spy for the National Security Agency was followed by a sequel where Ice Cube replaced Diesel as Triple X. Even though the film wasn't very successful at the Box Office, The 2017 Return of Xander Cage has everyone excited. The ensemble cast, including Donnie Yen, Samuel L. Jackson, Ruby Rose, Kris Wu, and Neymar Jr (yes, the footballer) makes the 20th of January (same day Donald Trump becomes POTUS) a day everyone is looking forward to.
Beauty and the Beast
This movie is like a gift from Disney to every fan of the classic 90's animation. The adaptation follows the story of Belle – played by the beautiful Emma Watson (Hermione Granger in Harry Potter) – who is taken prisoner by a beast she later befriends. Gothic Castle, talking pots, candles, cups and all the magic in it makes this epic love story a must-watch for everyone. Save the date – March 17, 2017
Thor: Ragnarok
Thor confronts the gods when Asgard is threatened with Ragnarok. Ragnarok according to Norse mythology is the Norse apocalypse so a film about an apocalypse event on Asgard will definitely have our hearts pumping. October 25th, we cannot wait.
Meanwhile, checkout this hilarious vacation teaser trailer.
Wonder Woman
Making her cinematic debut in Batman vs Superman: Dawn Of Justice, the Amazonian warrior princess named Diana becomes Wonder Woman and goes on a quest long destined for her by the gods to save the world from large threats. Starring Gal Gadot, Chris Pine, Connie Nielsen, Robin Wright and others, we hope this movie doesn't disappoint us like Disney's last few efforts at bringing comic superheroes to life.
Spider-Man: Homecoming
Marking another reboot of the Spiderman franchise, Homecoming as it's so appropriately named is the story of Peter Parker, aka Spiderman who made his cinematic debut in Captain America: Civil War. Tony 'Iron Man' Stark becomes his mentor while he tries to balance living with his aunt, being a hero, and school.
If you watched Tom Holland in Civil War, you will know this promises to be an exciting beginning for the new Spiderman franchise. Checkout the World Premier of the Trailer on Jimmy Kimmel Live
Guardians of the Galaxy Vol. 2
Star-Lord, Rocket, Gamora, Drax, and a baby sized Groot return in Vol 2 of Guardians of the Galaxy which gained critical acclaim in its first installment. Set two months after the first film, the Guardians of the Galaxy travel throughout the cosmos and struggle to keep their newfound family together, while helping Peter Quill learn more about his true parentage. Asides the movie's hype and anticipation, we are also looking forward to the awesome mixtape which is the soundtrack that accompanies the movie.
Pirates of the Caribbean: Dead Men Tell No Tales
Captain Jack Sparrow finally makes his return to our movie screens in the 5th part of his iconic sea adventure, as he is pursued by ghosts from the triangle of the Devil himself. We can't wait to see Captain Jack wiggle his way through the movie and bestow upon us another cracking and hilarious performance. May 2017, come fast.
Logan
In what is said to be Hugh Jackman's last portrayal of the Wolverine character, the story takes a more emotional trail than the previous Wolverine installments and promises to be a heart gripping blockbuster infused with drama, and loads of action of course.
Fast 8: Fate of the Furious
Dom (Vin Diesel) and the rest of the crew finally seem to start a normal life – post Brian O'Conner's (Paul Walker) 'retirement', but (as usual) shit hits the fan when Dom seemingly turns on the rest of the crew including his girl Letty. I'm sure we all can't wait to find out the fate of the Furious
Justice League
Bruce Wayne enlists the help of Wonder Woman to assemble a team of metahumans – The Flash, Aquaman, Cyborg – to protect the earth from a new threat against humanity. Even though we do not know whether Superman will be in it or not, yet, this promises to be a blockbuster in the cinemas when it is finally released. Looking forward to November.
2017 promises to deliver some of the best movie releases in recent times and like a magnet to iron pull more and more people to the cinemas. Which movies are you looking forward to seeing? Drop in comments section.