6.YOU ARE NOT A PROBLEM SOLVER: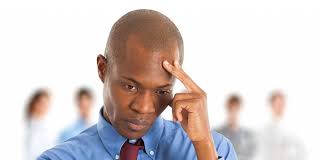 People earn a living by solving other people's problems. To be employed, you have to be able to solve other people's problem. I know many graduates who are very rich by simply solving other people's problems by going into areas like Home tutoring services, blogging, counselling services, internet services, events management and decorations, etc. You can only solve people's problems by offering services or by selling a product that meets their needs. This will in turn earn you a good pay.
Look around you and think about the problems of others, if you are able to identify their problems, then you can think of acquiring a skill that would enable you to solve such problems.
CLICK HERE

 

to join our BBM Channel for juicy updates & free giveaways.

TRENDING NOW